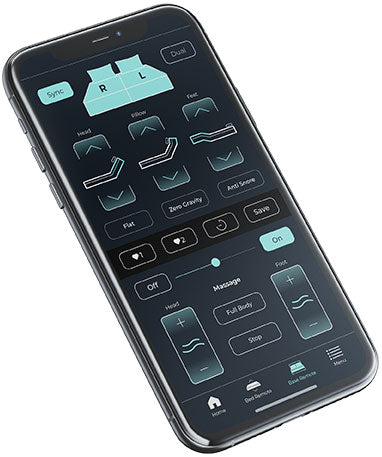 Free Downloadable App
Available on Android®* and iOS® devices
Wireless control using your smartphone or tablet

Control the Personal Comfort bed from your phone or tablet. Personal Comfort is a number bed manufacturer with their own downloadable app which makes it easy to adjust your mattress wirelessly.

Our state-of-the-art technology allows your device to control the sleep system by using bluetooth. Just launch the Personal Comfort app, select your side and adjust, it's really that simple!

Our app is now available for Android and iOS*.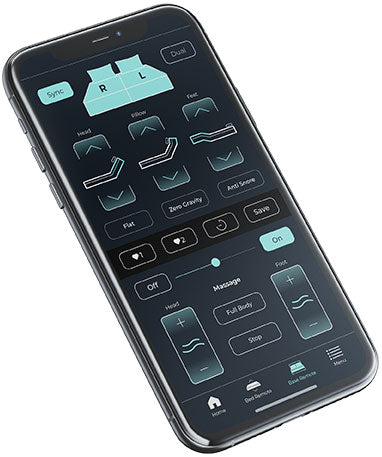 App installation instructions
Click Here for detailed installation and operating instructions for the Personal Comfort™ App.

Download the app
Install the app
Load the app
Touch "connect" to enable bluetooth connection
Test connection and customize setup for your sleep system
Adjust comfort, adjustable base settings and save your favorites into memory
Enjoy
If you have any questions about how to use the app please give us a call 1-888-694-4088 x2.